Welcome to the website
of
Gillian Hovell
BA (Hons)
Award-winning Writer, 
Lover of Latin, Ancient
 Historian, 
Prehistorian and 
Muddy Archaeologist.
Lecturer at the British Museum & York University
Latest News
ON-LINE COURSES NOW AVAILABLE! 
 £95  or 3 monthly instalments of £35
All the sites, all the atmosphere, all the beauty - in the company of the expert Muddy Archaeologist who has led countless tours and excavated on these gorgeous islands.
Come, from wherever you are in the world, and escape to Orkney with me!
Ideal for everyone: whether you're a Time Team fan to academic, a novice or  academic, a Lockdown Leisure seeker or inquisitive explorer - here's your chance for a fresh look at archaeological sites that everyone should experience.
From Mediterranean civilizations to Classical Literature and even Practical Latin.
Soon you will be able to join me for many courses , wherever you are in the world.
LIVE TALKS  by ZOOM 
Expert professional talks - lively, engaging, connecting  - on screen
No need to cancel your events - just go live online with the Muddy Archaeologist.
Providing richly illustrated, fascinating talks to brighten your day.
'We enjoyed the talk just as much as if we had been attending in person'  N.Yorks.
As an author and public speaker, I'm in the business of lively, engaging professional communication 
through talks, study days and courses, 
tours and cruises, online and through 
the written word, media, film and audio.     
Read my CV here:  Gillian Hovell 's CV
In person, in the field, on line and in the media I'm renowned for changing the way folk see the world around them.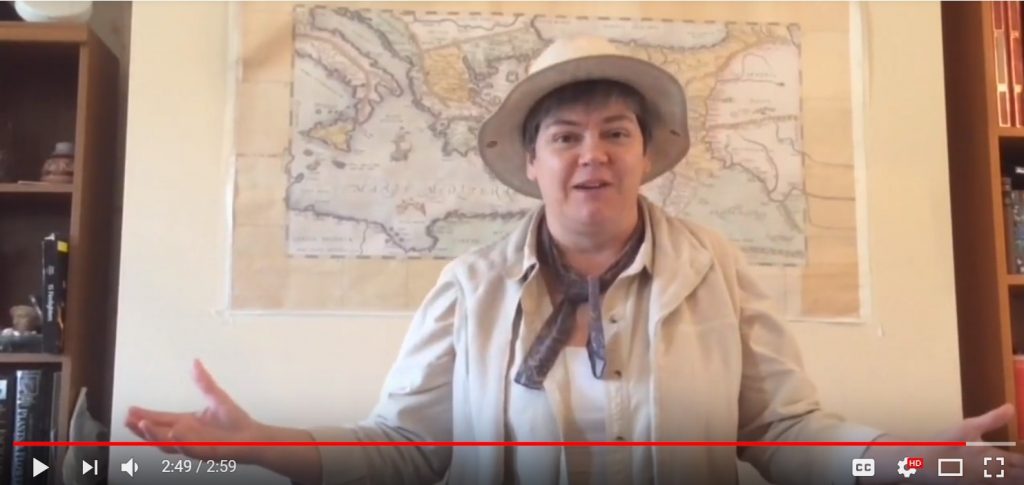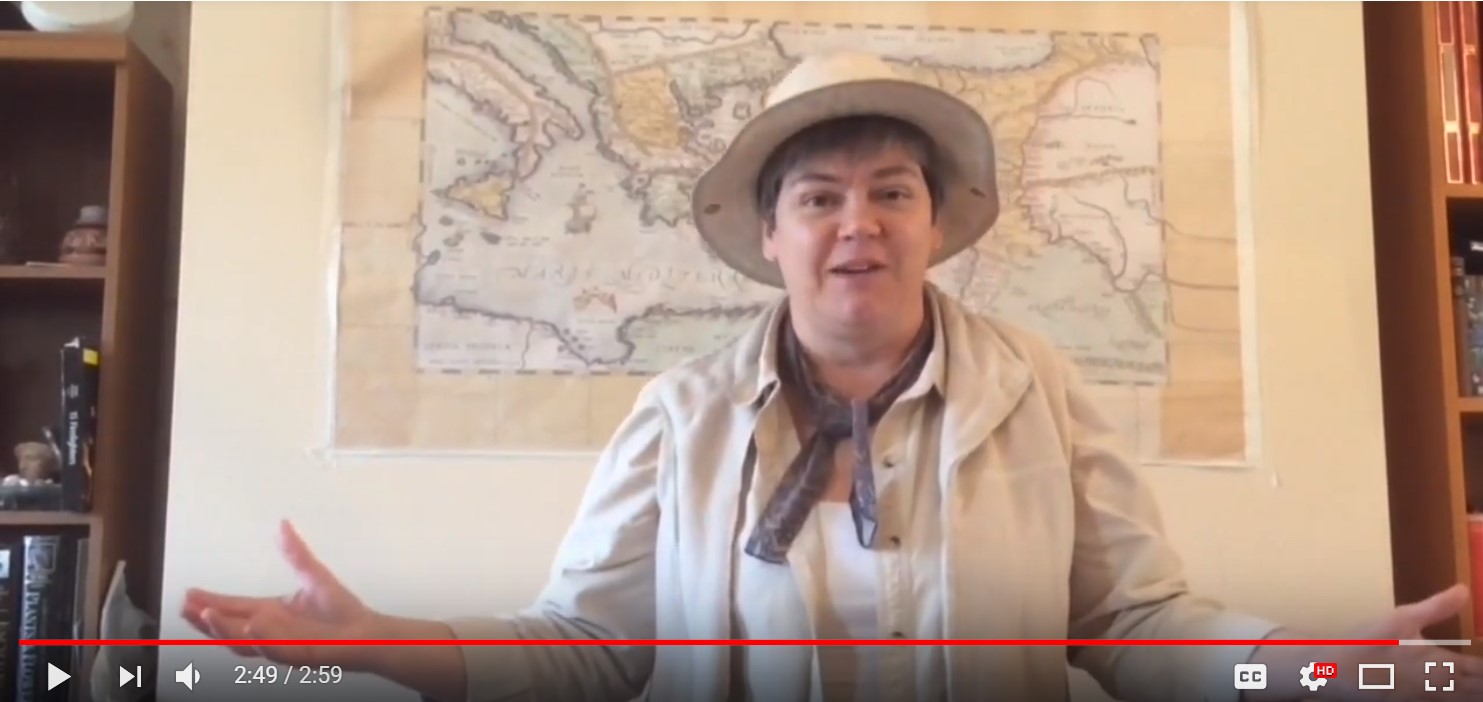 I can do this for you and your audience by:
showing how our modern lives are filled with stories and influences from the past,

revealing the relevance of the art, history, archaeology or Latin that is all around us,

discovering the underlying humanity that makes us part of the 'big picture' of history and civilization,

opening our eyes to finding and understanding archaeological sites and finds,

and so adding colour and depth and fresh meaning to our everyday lives.
Informative, entertaining and lively.
Listen in:    A Spot of Fun : 'Midnight Mastermind'  Radio 2's OJ Borg at 12.30am Tuesday 13th November 2018  
View a recent lecture about the archaeology of Jarlshof, Shetland while on board Le Boreal while crossing a 'lively' North Sea
Ex BBC TV, I specialise in making all history and also the classics relevant and exciting, and in opening the audience's eyes to seeing the richness of heritage around us.
My talks inspire and inform courses, national and local societies and community projects, and are perfect to inspire travel and tourism companies, museums, galleries, history-based and classical associations, universities and colleges, and literary groups, amongst others.
A wide-ranging Portfolio of Talks and Courses  on archaeology, ancient history & Latin is available
A newly updated dedicated Arts Lecture portfolio is also available, with great Study Days
A blossoming Gardeners' Ancient Roots portfolio can be read here
For an ancient Natural History selection, click here
To book a richly-illustrated, engaging and lively talk, course or study day, or to join me on a tour or a cruise, or arrange a private tour or event, or to arrange a media appearance:
Tel. 01423 203516   Mob. 07860 637301
You can subscribe to our Muddy Archaeologist newsletter by simply entering your email address below and clicking the button.