Spring & Summer 2022 Courses and Study Days
Rossett Adult Learning Courses
IN PERSON at Rossett School, Harrogate
Tutankhamun: Egypt Rising from the Sand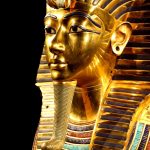 3 Wednesdays:  2, 9 & 16 March 2022   19.00-21.00 hrs
Follow the thrill of the discovery (in context of discoveries before and after too); Explore the World of Tutankhamun and his place in history; and meet the other cultures they rubbed along with at the time.
BOOK HERE with Rossett Adult Learning
Stunning value: ONLY £35
---
The Arts Society Special Interest Study Days
High Wycombe Monday 25 April
Classical Art & the Perception of Beauty
---
Malborough College Summer School
Book NOW!  Type in Hovell & choose from the selection!
11 July-29 July 2022  Each course is five half-day sessions (Mon-Fri).  Join me at these marvellous residential courses and revel in exploring the ancient world together!
Latin Yesterday, Today & For  Ever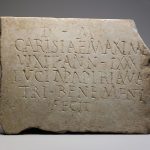 Course ref. 317              Watch a welcoming video here.
Mornings, Week 1
Learn Latin through the words and phrases we use in English every day, mottoes and inscriptions and through the  most famous quotations from Roman literature.  Add colour, depth and meaning to your life today and find out how and why Latin has travelled through the millennia and add colour depth and meaning to your life today …
Archaeology of Roman Britain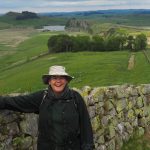 Course ref. 127   Afternoons, Week 1            Watch a welcoming video here.
Discover from an archaeologist how to see the Roman sites of Britain for yourself.  Get the most from your days out to Roman forts, villas, towns and museums too.  They'll never look the same again …
Archaeology of Prehistoric Britain
Course ref. 116  Mornings, Week 2     Watch a welcoming video here.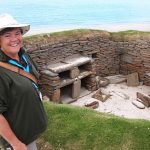 This richly illustrated course will bring Britain's prehistory alive.  Learn from an archaeologist who has excavated every prehistoric age and discover the history, the archaeology, what life was like and also where to go and what to look for.
Classical Literature: Meeting the Ancient Authors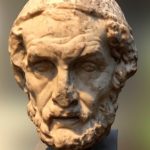 Course ref. 140    Afternoons, Week 2
Watch a welcoming video here
Discover the classical writers, from Homer into the golden age of the Roman authors; poets, philosophers, historians, playwrights … they are all here.  Find out the who, what they wrote, and why each is so thrilling, and discover how they had such an impact in future ages too.
Classical Mythology and Ovid's 'Metamorphoses'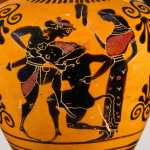 Course ref. 143   Mornings, Week 3
PLUS: Weds 27 July Evening talk: Egypt Rising from the Sands.  Join me and spend an evening celebrating the centenary of Carter's discover of Tutankhamun's tomb – find out WHY it's so thrilling and what we've learned since.
---
Muddy Archaeologist own brand ON-LINE COURSES AVAILABLE! 
The wonderful branded series of Muddy Archaeologist online courses will grow this year … watch this space.
COURSES ALREADY AVAILABLE ARE   
'Original Olympics'. 'Nero: Who Do You Think You Are?',  'Neolithic Orkney', 'Practical Latin I' & 'Practical Latin 2' (and a Great Value Bundle of Practical Latin I & II)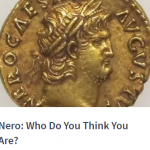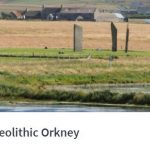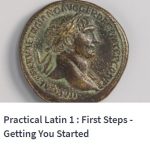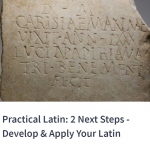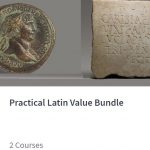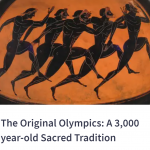 Original Olympics    Just £10 single lecture  More…
Nero: Who Do You Think You Are?   £95    More…
Neolithic Orkney    £95  (or 3 monthly instalments of £35)   More …
Practical Latin 1 : First Steps         More …
Practical Latin II : Stepping Out    More …
Great Value Bundle Practical Latin    More …
Ideal for everyone: whether you're a Time Team fan to academic, a novice or  academic, a Lockdown Leisure seeker or inquisitive explorer – here's your chance for a fresh look at the ancient world; it's a world that everyone should experience.
Friendly, welcoming, no exams – just a voyage of discovery!
Great Value!    Videos – Downloadable maps – Downloadable Notes – Helpful Glossaries – Further Reading Lists – 'Best of the Rest' bonus – Quizzes – A Half Time bit of Fun  and …
Register for free (no obligation) to join a monthly LIVE Q&A session with The Muddy Archaeologist  open to all signed in students – chat, ask questions, join the Muddy Archaeologist community!
More courses will follow
From Mediterranean civilizations to Classical Literature .
Soon you will be able to join me for many courses , wherever you are in the world.
---
Autumn 2022 & Beyond: Courses and Study Days
York University Centre for Lifelong Learning


Open to all!
Autumn 2022 & Spring 2023 to be announced but will include:
Virgil's 'Aeneid': Epic Insight into Augustan Rome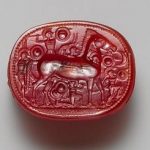 Revel in Virgil's stunning epic poetry and rich  mythology, combined with the values and dreams of Augustus and his new Augustan Rome.  Myths, history, politics, personalities, wonderful poetry and a great story of Greece and Rome and their legacy.  It's all here.
Tutankhamun: Egypt Rising from the Sands
In this centenary year of Howard Carter's great discovery of the boy king's tomb and its treasures, join me and experience the thrill as the discovery unfolded, find out where Tut fits into the story of Egypt, and how his treasures reveal the stunning Egyptian culture.  Explore the wide world of the time – the ancient cultures the Egyptians rubbed shoulders with, and discover the impact Carter's finds made on the modern world.
BOOK HERE with York University once bookings open.
£tbc Great value!
Tel: 01904 328473
---
The Arts Society Special Interest Study Days
Epsom Wednesday 12 or 13 April 2023
The Complete Pompeii
---
Looking forward to a rich variety of Courses & Study Days in person in the future
Arts Societies around the UK  and for ANY group who wants to explore the ancient world in a vibrant, engaging way.
ENQUIRIES:   Contact Gillian Hovell  by email  or    Tel. 07860 637301
Regular courses in North Stainley, Harrogate and Ripon will hopefully continue late in 2022 … more details coming soon.
Available to lead other courses.  Please just contact me …  email  or    Tel. 07860 637301
ENQUIRIES:   Contact Gillian Hovell  by email  or    Tel. 07860 637301
Join The Muddy Archaeologist in locations around the Harrogate region for fascinating explorations into the ancient world.
ARCHAEOLOGY – ANCIENT HISTORY – LATIN