COVID UPDATE – All in person talks and courses cancelled until further notice   BUT I am delighted to provide Live and Recorded talks and courses 
ON-LINE COURSES NOW AVAILABLE! 
A very special entirely NEW branded series of Muddy Archaeologist online courses
BOOKINGS ARE OPEN FOR 'Neolithic Orkney', 'Practical Latin I' & 'Practical Latin 2' (and a Great Value Bundle of Practical Latin I & II)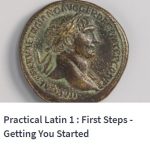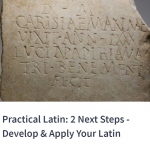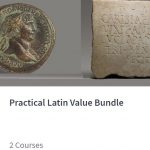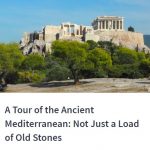 Neolithic Orkney    £95  (or 3 monthly instalments of £35)   More ...
Practical Latin 1 : First Steps         More ...
Practical Latin II : Stepping Out    More ...
Great Value Bundle Practical Latin    More ...
Ideal for everyone: whether you're a Time Team fan to academic, a novice or  academic, a Lockdown Leisure seeker or inquisitive explorer - here's your chance for a fresh look at the ancient world; it's a world that everyone should experience.
Friendly, welcoming, no exams - just a voyage of discovery!
Great Value!    Videos - Downloadable maps - Downloadable Notes - Helpful Glossaries - Further reading lists - 'Best of the Rest' so that you can explore the Neolithic throughout Britain - Quizzes - A bit of Fun  and ...
Register for free (no obligation) to join a monthly LIVE Q&A session with The Muddy Archaeologist  open to all signed in students - chat, ask questions, join the Muddy Archaeologist community!
More courses will follow
From Mediterranean civilizations to Classical Literature .
Soon you will be able to join me for many courses , wherever you are in the world.
---
OTHER ONLINE COURSES with the Muddy Archaeologist
hosted by others   AVAILABLE in May & June 2021
three 2-part Saturday study days (2 with York University and 1 for CICERONI  TRAVEL.

Ancient Temples: Sacrifices, Sacred Spaces and Society
11am Tuesday 11th May & 11am Weds 12th May 2021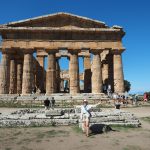 This double-lecture series  will utterly change your experience of visiting these beautiful and fascinating sites.
Dynamic and divine, set apart and even sometimes secret, temples were a vital part of ancient society.  They were the homes of the gods, sites for offering sacrifices an so much more ...
Part I: Art & Architecture: Structure, Shape & Symbolism.   Learn how temples' ancient architecture was loaded with heritage and connectivity through the centuries and cultures.  Why are temples as they are?
Part 2: Deities, Dedications & Drama: What Really went on In and Around Ancient Temples?  Find out about the gods, their worship, the offerings, the drama ... These were lively locations hosting vibrant and exciting events.
Price expected to be £19
---
Nero: Re-examining the Man & the Monster

Saturdays 29th May & 5th June  10am -1 15pm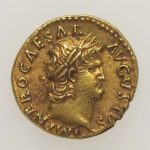 Join Gillian
Hovell, The Muddy Archaeologist, for a thrilling Study Day (over 2 half-Saturdays) that will complement the British Museum'
We look behind the legend and provide fresh insights on the archaeological and historical evidence that shape our impression of this complicated teenager who shook Rome; discover his nature, nurture - the good and the bad - and explore life in the first century AD.
s great exhibition on 
Nero
(May-October 2021).
See the emperor Nero as you've never seen him before. As a real teenager coming to power in exceptional times.
Downloadable handouts will be supplied.
Price: £45
Pliny's Natural History: An Ancient Roman View of the Natural World

Saturdays 19th June & 26 June 2021  10am -1 15pm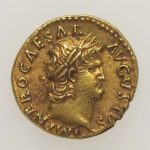 See the Natural World as the Romans did in the First Century AD through the words of a Roman who was so fascinated by the world that his curiosity killed him.
Explore ,with Pliny the Elder,  the Roman View of the universe, the globe of the world and its creatures and plants, and mankind's place here.
Get to know the animals and plants of the ancient world and discover how they were perceived - and used - in the ancient world.
Add life in all its forms to life in the dynamic imperial age of Rome.  This is natural history combined with an exploration of society, medicine and a hint of the eco-warrior.
Downloadable handouts will be supplied.
Price: £45
Looking forward to a rich variety of Courses & Study Days in person in the future
Arts Societies around the UK
And for ANY group who wants to explore the ancient world in a vibrant, engaging way.
ENQUIRIES:   Contact Gillian Hovell  by email  or    Tel. 07860 637301
Places will be limited.
Regular courses in North Stainley, Harrogate and Ripon will hopefully continue in September 2020 ... more details coming soon.
Available to lead other courses.  Please just contact me ...  email  or    Tel. 07860 637301
ENQUIRIES:   Contact Gillian Hovell  by email  or    Tel. 07860 637301
Join The Muddy Archaeologist in locations around the Harrogate region for fascinating explorations into the ancient world.
ARCHAEOLOGY - ANCIENT HISTORY - LATIN