Majestic Crete
Sat 1 Oct – Sun 8 Oct 2022
The Muddy Archaeologist in happy partnership with Heritage Group Travel & Aegean Aurora


Explore Ancient Crete and discover the ancient Minoans with a lecturer who brings it all to life.

DOWNLOAD the stunning Majestic Crete Brochure HERE
We base ourselves in Herakleion in the north and then head to Chania in the West of Crete for a fabulous two-centre holiday.
Visit sites galore!
Herakleion Archaeological Museum – Minoan palaces of Knossos and Phaistos –  walk through the paved streets of the Minoan town of Gournia – visit ancient Gortyn town – experience the ruins of ancient  Lato, perched high in the mountains – visit the remarkable ancient city of Eleutherna and its museum and local village – explore the important Armeni Late Minoan/Mycenaean rock-cut cemetery
Tour Herakleion old town  – discover historic protected rural village of Vori with its Museum of Cretan Ethnology –  wander through the traditional village of Kritsa in the Dikti mountains where we are treated to local delicacies  
The beauty of Crete includes picturesque historic harbours and the great natural beauty of the Lasithi region. There's even the 3,000 olive tree of Vouves  (and a taste of the finest olive oil).
Crete's colourful historic culture includes:  St.Minas Orthodox cathedral and its old church – El Greco's home of his art and the Museum of Christian Art – writer  of Zorba the Greek, Nikos Kazantzakis – maze-like Venetian and Ottoman quarter of Rethymno – the Maleme memorial is an echo of WWII … and more included in our tour!
Travel through a land of myths and legends and take a leisurely swim in the bay of Matala, where legends tell of god Zeus swimming ashore with Europa on his back – we tour up the sacred slopes of Mt.Ida, the cradle of god Zeus.
Bookings direct with Heritage Group Travel   

Book by 1st April 2020

to ensure we have our minimum numbers.
From £2,950
Great value
 BA flights, accommodation, fantastic sites & archaeology, Gillian as your lecturer and an excellent local guide to care for us.  Information booklet and handouts provided, talks, plus traditional food tastings and local crafts and, of course,  carefully chosen magnificent local food venues with wine & soft drinks included.
Book before 1st April 2022 to ensure we have minimum numbers.
Booking direct with Heritage Group Travel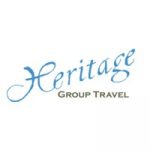 Tel +44 (0)1225 466620
heritage@grouptravel.co.uk
Contact me, Gillian Hovell, for queries. Tel. +44 (0)7860 637301
Visiting the Past in style & with confidence
with Gillian Hovell, The Muddy Archaeologist